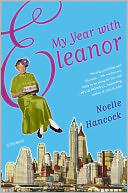 It was the best of times. It was the worst of times. For books, that is. During my daily travels through the stacks of Richmond Public Library I've been lucky to stumble upon some really gripping reads. I've also had the misfortune of reading a few dogs but I'd rather focus on the good reads.

These are five of my favourite books from 2011.
The Help
by Kathryn Stockett was a stunner!

Many of you will have read it or seen the movie, but for those of you who haven't, it's the story of black maids and the white women they work for. It's set in Jackson, Mississippi in 1962, right around the time of the civil rights movement. It's funny, tragic and everything in between. Considering this is Stockett's first novel, I'd say she hit a home run with this one.
Room
by Emma Donoghue is a fascinating and dark novel but one that contains glimmers of hope. It's the story of a young woman and her son Jack, who've been held captive by a psychopathic abductor for seven years. Their life is an 11 ft. by 11 ft. room, and one that little Jack believes to be his entire world, since he's never been outside of it. Even though it's incredibly heartbreaking, it's a fabulous read.
The Hunchback of Neiman Marcus
by Sonya Sones is an unusual novel, since it's written in verse. It's about marriage, motherhood, mayhem, menopause, loss, identity and strength. Yeah, it covers a lot of territory all right! The author chronicles all the milestones in her life and they're side-splittingly funny. For women of all ages, this novel will keep you howling with laughter.
My Year with Eleanor
by Noelle Hancock is a memoir that's inspired by a quote from Eleanor Roosevelt, which says: "Do one thing every day that scares you." As Hancock embarks on her very own "year of fear" she realizes that "much of my life has been about avoiding life."

So she commits to a journey of self-discovery by challenging herself daily.

Beautifully written and full of valuable life lessons.
Glass Boys
by Nicole Lundrigan takes place in a small town in Newfoundland and follows the Fagan family and the Trench family. The story explores the fragile and often explosive relationships inherent in dysfunctional families – those between husband and wife; children and parents; and siblings. It's a jaw-dropping story by an incredibly skilled young writer.
Before I sign off, I want to wish everyone a healthy, joyful holiday season filled with lots of great reading. Oh yeah, and eggnog. All the best to you in 2012! For
other popular reading suggestions check out Richmond Public Library's Web site at
www.yourlibrary.ca/goodbooks/
.